IceWave Patches
34001.002.001
Safe and natural pain relief
Can be used for whole body and local pain
Fast-acting and non-addictive
Convenient and easy to use
Exclusive form of acupressure
No drugs, chemicals or stimulants
Contains (1) IceWave sleeve with 30 patches.
30 DAY 100% MONEY BACK GUARANTEE
Pain Relief With No Drugs or Chemicals
Chronic pain, alone, affects 1.5 billion people around the world, leading to billions of dollars in health care costs and lost work productivity each year.1 IceWave is a safe, powerful and affordable solution for all levels of pain.
IceWave is designed to provide fast relief at the source of discomfort. If you have knee pain, for instance, you can place the patches around that area for quick relief. If you have pain throughout your body, there are different placement options that produce equally effective results (see the Usage Tab for easy instructions).
This non-drug, non-addictive approach sets IceWave apart from all other pain relief products on the market. Particularly in contrast to mainstream pharmaceutical painkillers, which are known to have harmful side effects, including widespread opioid addiction plaguing many communities in the U.S. today.
But the problem isn't just in America. New research on prescription drug use in Denmark, Germany, Spain, Sweden and the United Kingdom estimates the lifetime rate of opioid use at nearly 14 percent. This is compared to just 5 percent in the previous year.2
2 RTI International, 2015
What Is Acupressure?
Acupressure is an ancient healing practice, based on the principle that energy flows through the body in specific patterns. Further, that when the body is under stress many of its meridians (energy channels) and organs can fall out of balance. Acupressure gently stimulates specific points on the body (acupressure points) to restore this balance.
How Our Patches Work
Each LifeWave patch uses principles of acupressure to gently stimulate points on the body that restore balance and improve energy flow, providing a specific health benefit. The result is a natural way of promoting health without drugs, stimulants, chemicals or needles entering the body.
IceWave Study Results
In 2013, one of the leading pain management experts in France (Dr. Pierre Volckmann), conducted a double-blind placebo controlled study in five French hospitals. A staggering 94 percent of the 100 study participants experienced pain relief within minutes of use.1 According to Dr. Volckmann: "The safety and efficacy results obtained in this study show that IceWave patches could be a very interesting approach to pain control, without any secondary effects, allowing immediate and durable pain improvement."
1 Osteoarthritis Double-Blind Placebo Controlled LifeWave Med Pain Relief Study, 2008.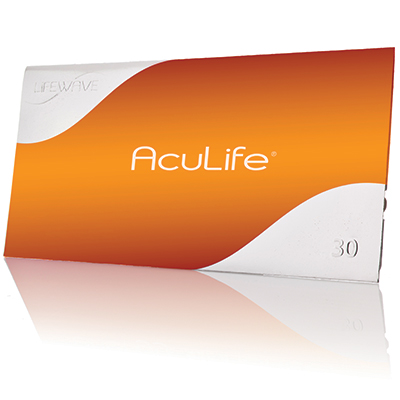 Imagine rapid, drug-free pain relief for your horse… Now it's yours, with LifeWave.
Safe & natural pain relief
Can be used for whole body and localized pain
Convenient & easy to use
Fast results
Reduces inflammation
LifeWave's exclusive non-transdermal patch system utilizes new technology to gently stimulate acupressure points – literally improving the flow of energy in your horse's body for improvement of pain and discomfort, within minutes of use!*
New Pain Relief Technology
You're probably accustomed to thinking that you need to put something into your horse's body to improve their health. While proper nutrition, water and exercise are necessary to maintain the health of your horse, their body also requires a continuous flow of energy.
It's been known for thousands of years that specific frequencies of light can cause specific changes within the body. When we go out in the sun, a frequency of light causes our body to make Vitamin D. Another frequency of light (UV) will cause our body to make melanin, the chemical that gives us a sun tan. LifeWave's technology uses this same scientific principle.
AcuLife is a medical device for your horse that you can get without a veterinary prescription. It's also an easy to use product – anyone can use AcuLife to provide pain relief for their horse!
*DeRock, L., Clark, D. & Nazeran, H. (2011) Infrared thermal imaging quantifies the efficacy of IceWave patches in musculoskeletal pain relief in horses. Journal of the American Holistic Veterinary Medical Association, 30(1), 17-26.
Y-Age Glutathione Patches
36001.002.001
Glutathione is the body's master antioxidant
Supports the immune system
Promotes the release of stored toxins
Improves overall health
Exclusive form of acupressure
No drugs, chemicals or stimulants
Contains (1) Y-Age Glutathione sleeve with 30 patches.
30 DAY 100% MONEY BACK GUARANTEE
A Strong Immune System is Your Greatest Defense
Glutathione is the body's master antioxidant and primary antioxidant for detoxification. It's found in nearly every human cell, and medical experts say that lifespan is directly equivalent to the amount of Glutathione in your body. With its ability to protect and detoxify, it also provides crucial immune system support. It's also worth noting that glutathione is incredibly well researched. In fact, thousands of clinical studies have been conducted on this powerful antioxidant.
As the primary defense against invaders from outside and inside the body, the importance of the immune system cannot be overstated. The good news is this patch is clinically proven to keep yours strong. No other single product can boost your immune system like Y-Age Glutathione, and this patch does it all with no drugs or chemicals.
Y-Age Glutathione Study Results
2010 Study
This study indicates that LifeWave Glutathione patches significantly increase blood glutathione levels. Test results also support that Y-Age Glutathione creates physiological changes in the body, which create an antioxidant effect as measured by an increase in glutathione levels.
Contact me at(647) 239-5390 or email me to learn more or click here to place an order or see more products offered by Life Wave.
What about our 4 legged friends?
How would you choose to improve the quality of life for your horse? Would you give him less pain? We know that you care about the health of your horse. What if there was a way to relieve his pain without harsh drugs? Now there is. To learn more about how LifeWave can improve the quality of life for your horse.
Watch Aculife Patch Demonstration